Action creator or assignee can add and manage watchers on action items where watchers will be able to receive notifications on the action updates.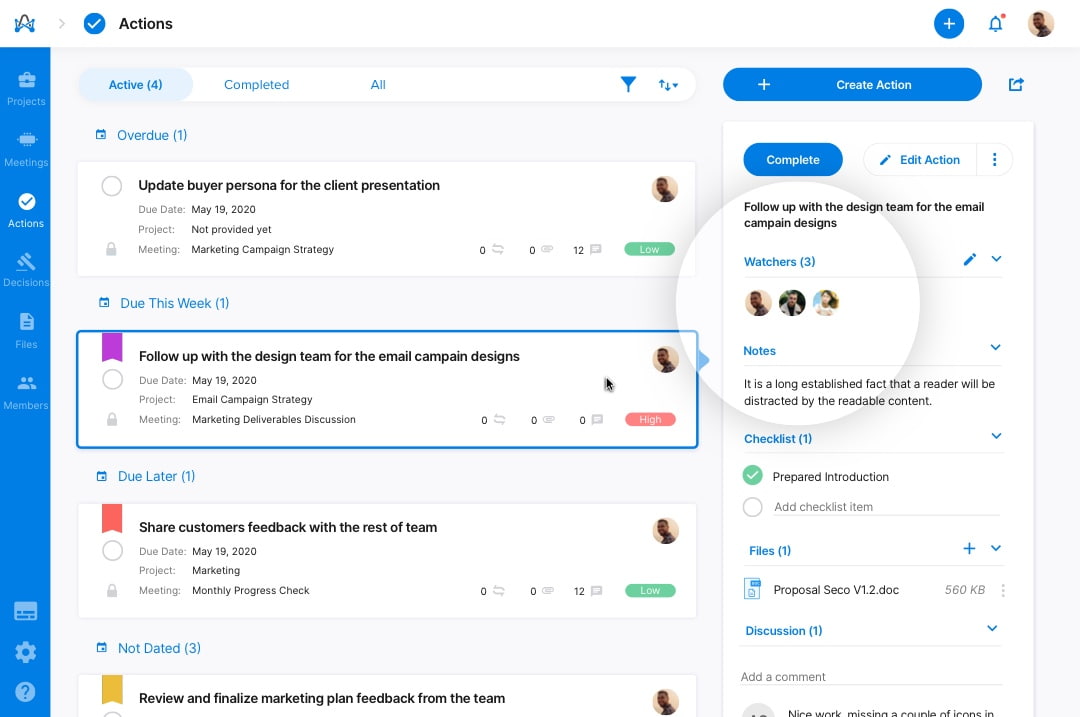 How to add watchers on action items?
From the actions page, select the action item to quickly view its details. You'll find the watchers section, click on the. (+) icon to start adding watchers on this action item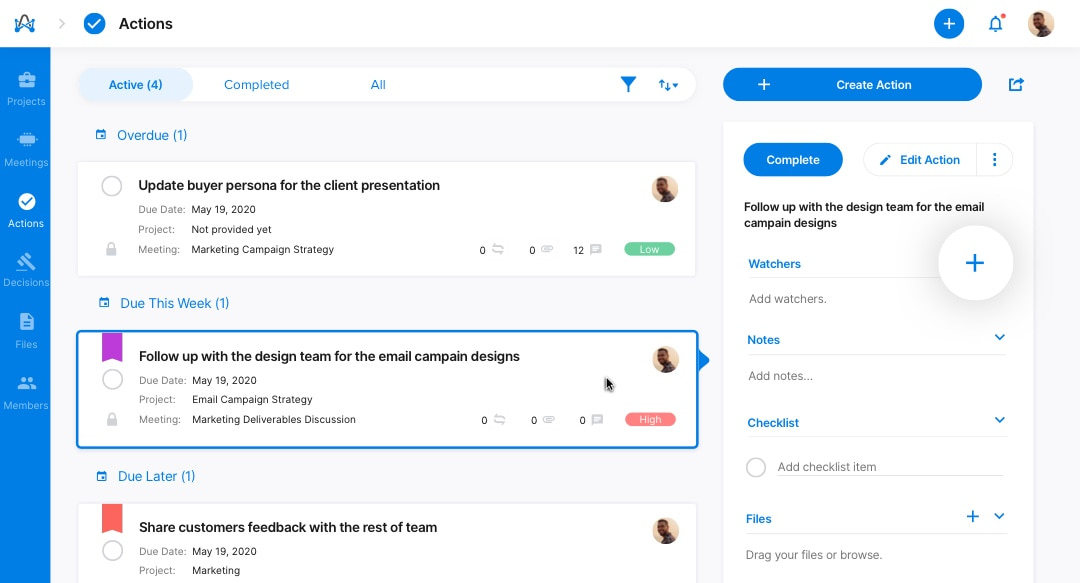 Add watchers via name or email to add them to this action watchers list. Click on the more options icon to remove watchers. Click "Save" to confirm.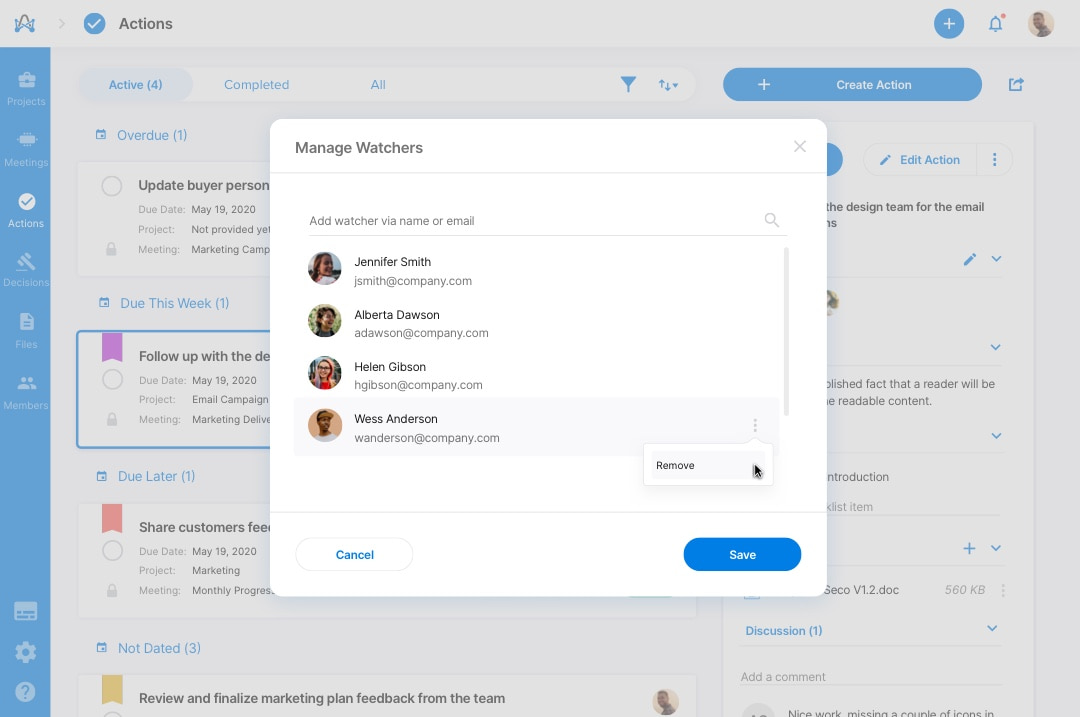 Filter any action by watchers name or email

What is the difference between an action watcher and an assignee?
Action assignee is responsible for completing the action, can add and edit action details, and is automatically made a watcher while watchers receive updates when any changes are made within the action item, but they are not responsible to complete the action.