An integration that doubles down on the all-in-one meeting experience definition.
How to connect Webex with your adam.ai account?
Head to the "Settings" page.
Navigate to the "Integrations" tab.
Locate the Webex by Cisco card under the "Video Conferencing" category, by either scrolling a bit till the video conferencing category or simply searching for Webex by Cisco in the search bar.
Click "Connect."
You'll be requested by Webex to sign in and authorize adam.ai to have access to your Webex account. It'll soon redirect back to the "Apps" tab in adam.ai and you'll see that Webex is now successfully connected and ready to be used.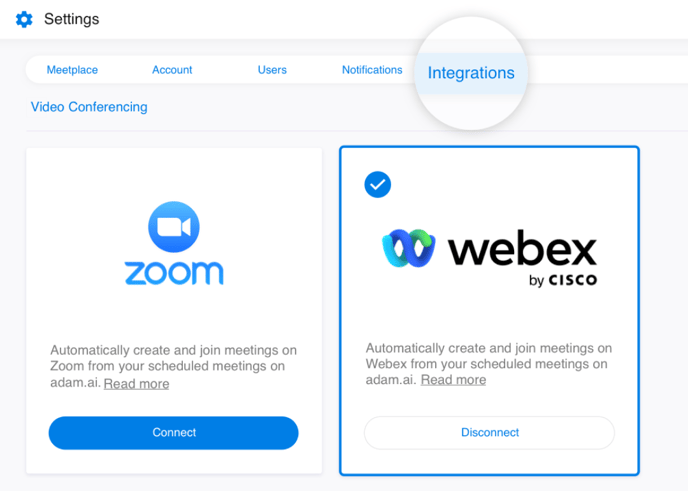 Webex integration only works for enterprise-level sites and not personal/individual sites. Your site URL should be sitename.webex.com instead of user.my.webex.com.
In case you are an individual/personal site user, you'll be able to connect the integration and log in; however, your meetings on adam.ai won't be synced on Webex as it only works on the enterprise level.
How to use Webex with adam.ai?
You can use Webex directly from adam.ai while you're creating a meeting; just choose Webex from the video conferencing dropdown list.
Meetings have to be scheduled after the current time of the meeting being created so you could get the Webex meeting link. This means that if you created a quick meeting on adam.ai using Webex, it won't work, because meeting time has to be ahead of its creation time.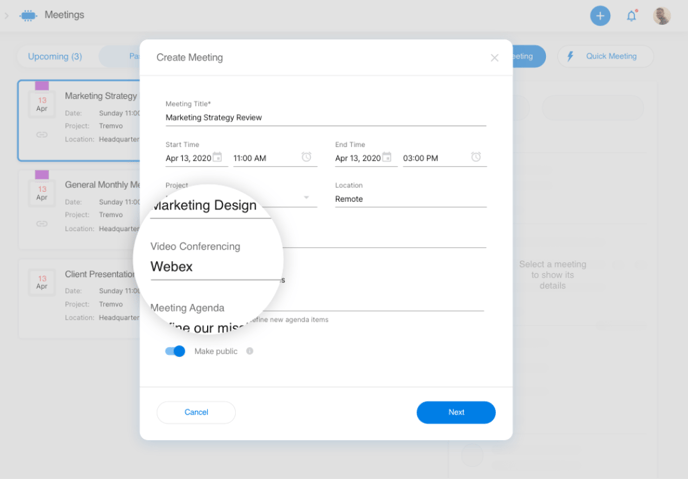 You can also join running or upcoming meetings directly from adam.ai with Webex.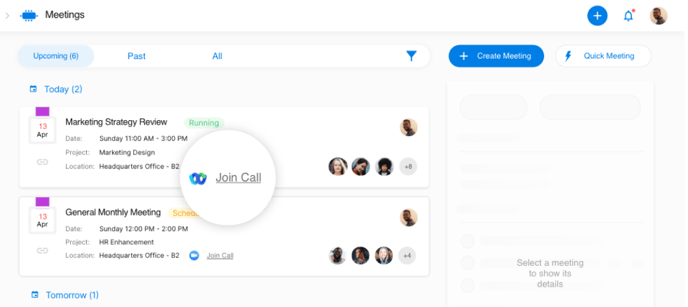 Or join a specific running Webex meeting directly from the meeting room through the attendee's tile.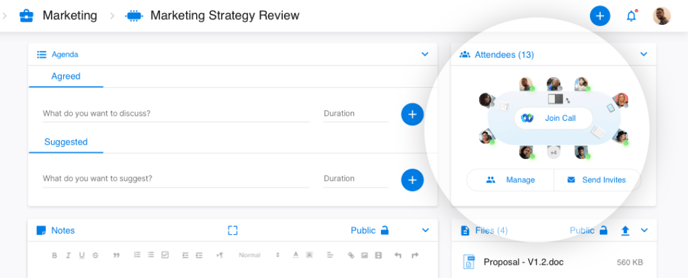 How to configure adam.ai in Webex?
adam.ai is now accessible from within Webex conference video window, where you can open a meeting room in the same window of the video conferencing call on Webex.
Get adam.ai app from Webex App Hub.
During the Webex meeting, open adam.ai app from the +Apps section.
Sign into your adam.ai account.
Authenticate Webex to link it with your adam.ai account.
adam.ai opens your meeting on the side to give flexibility of taking quick notes, managing agenda, assigning actions, generating meeting minutes, and much more.
​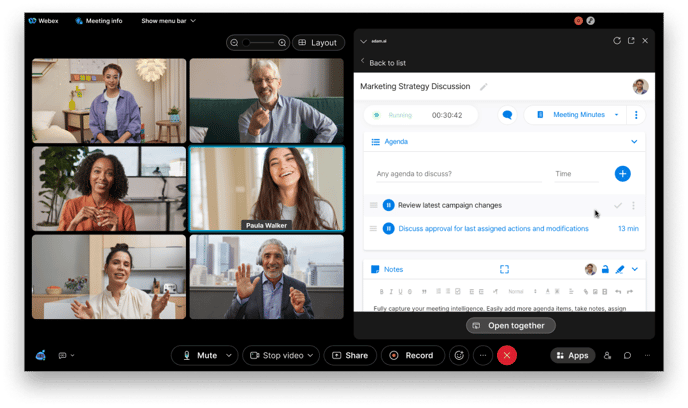 How to disconnect Webex integration?
Don't want Webex connected to your meetplace anymore?
Head to the "Settings" page.
Navigate to the "Integrations" tab.
Locate the Webex card under the "Video Conferencing" category, by either scrolling a bit till the video conferencing category or simply searching for Webex in the search bar.
Click "Disconnect."