Table of Content
How to Access Your Meetplace and Manage Its Settings
What Is a Meetplace?
When you sign up for an account on adam.ai, you automatically become the owner of a "meetplace". This is a space where you can invite other people, typically from your organization or team, so they can create an adam.ai account that belongs to your meetplace. These people can be assigned different roles with varying levels of permissions.
How to Access Your Meetplace and Manage Its Settings
Click on your profile icon on the top right and choose "Admin Portal' from the dropdown list.


Click on "Settings" on the side menu on the left.
Choose/edit your meetplace logo and name.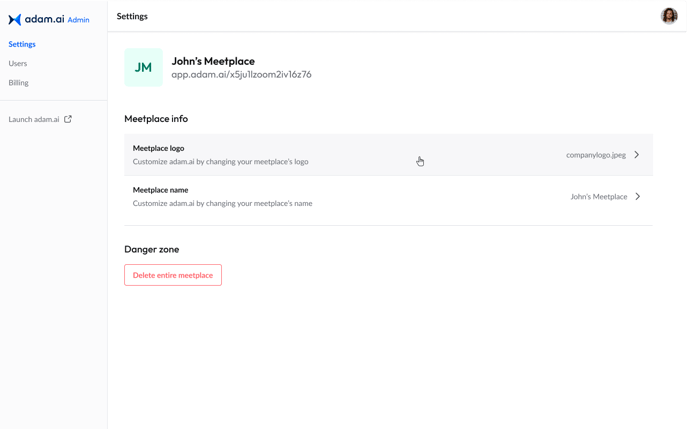 Notes: The "Admin Portal" is visible only to the meetplace owner and administrators. Learn more about role permissions here.