After the meeting ends, attendees need to formally review and approve the meeting minutes to ensure that everything is recorded as discussed during the meeting. Here's how adam.ai streamlines the approval process, along with versioning them which allows viewing any changes made to the minutes of that meeting.
Note: This feature is available on the Pro plan.
How to use meeting minutes approval and versioning?
Head to your meetings, select a meeting and view the meeting room, where you'll find the Meeting Minutes tile. Only the meeting coordinator can generate versions of the MoM, which is done by clicking on the Create button.
Note: You can only view the create button after you finish your meeting.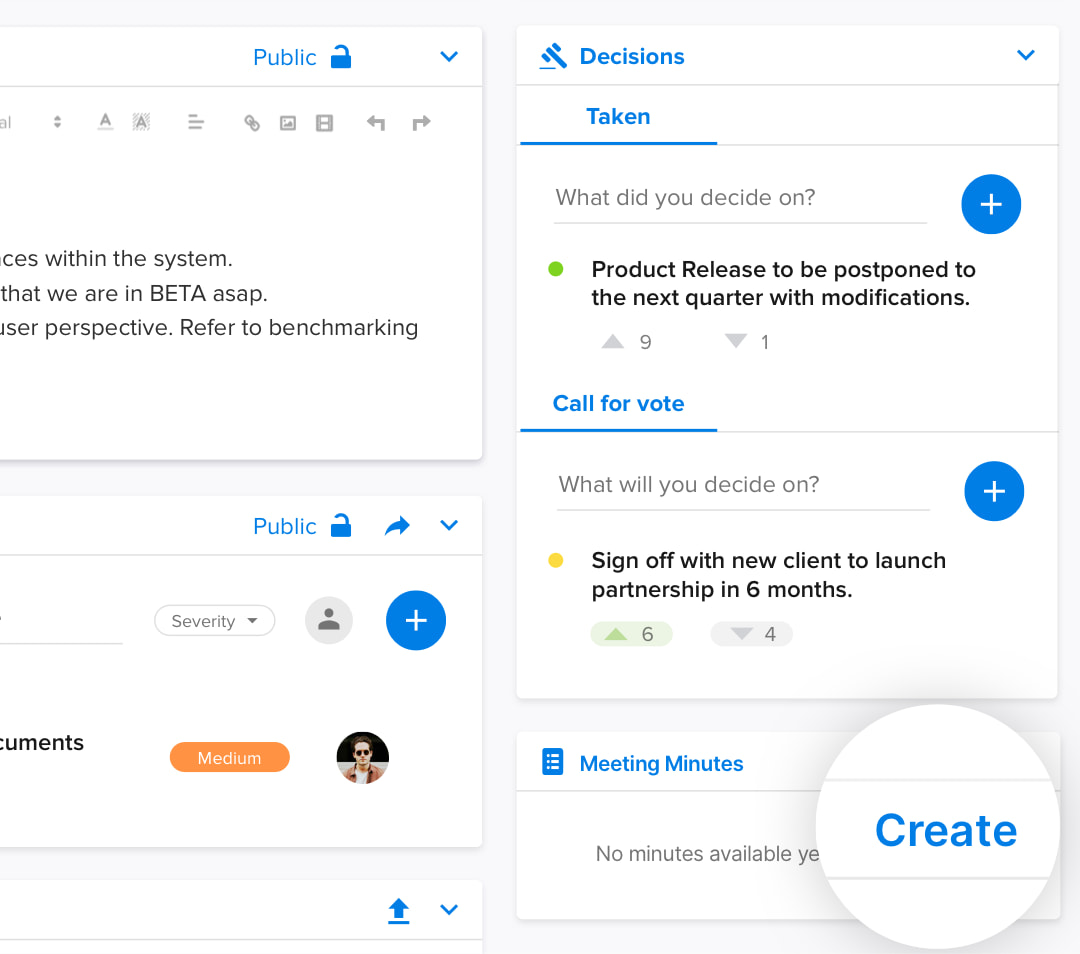 Meeting attendees will then receive an email to approve the meeting minutes. When they follow the link provided in the email, they'll find it's the meeting room and they can view the pending minutes by clicking on the view (eye) icon as shown below.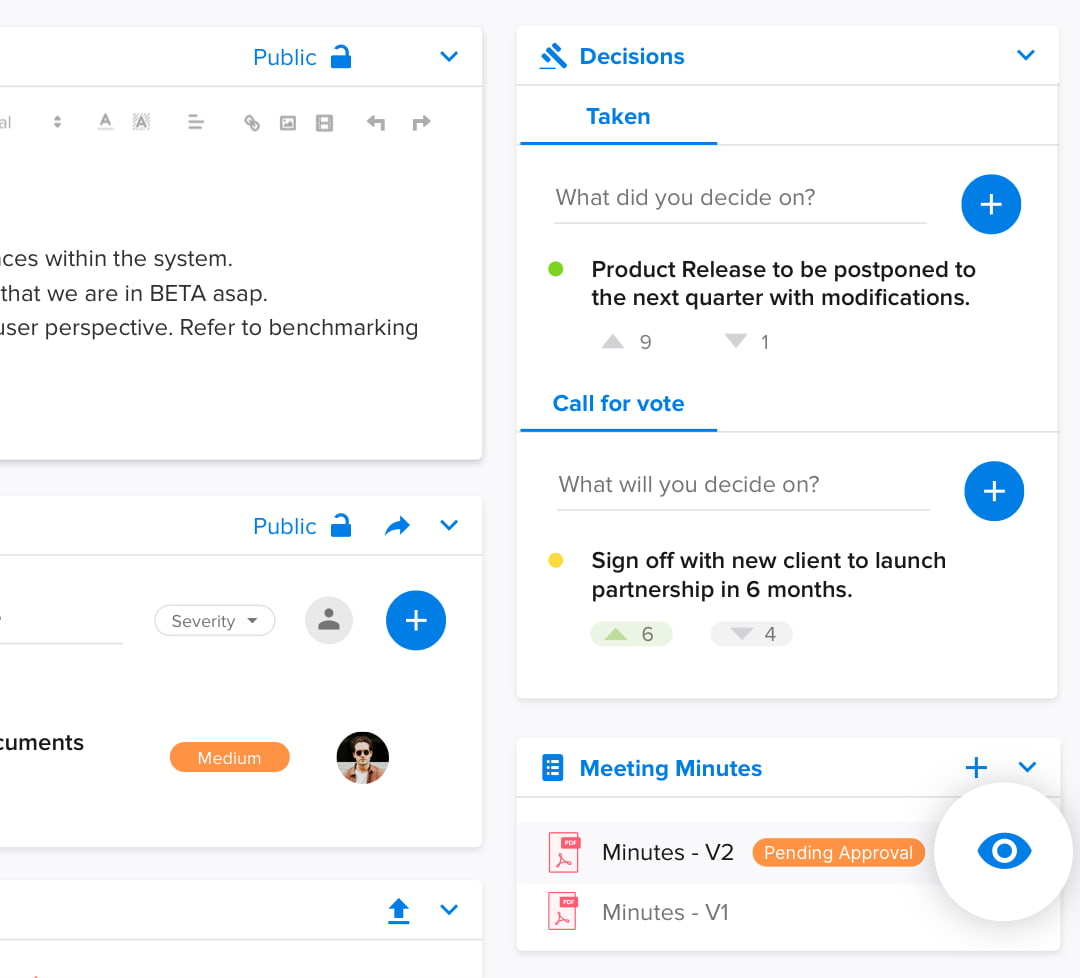 Here's how the meeting minutes would look like then:
Note: you can either approve or disapprove, you can always edit your vote.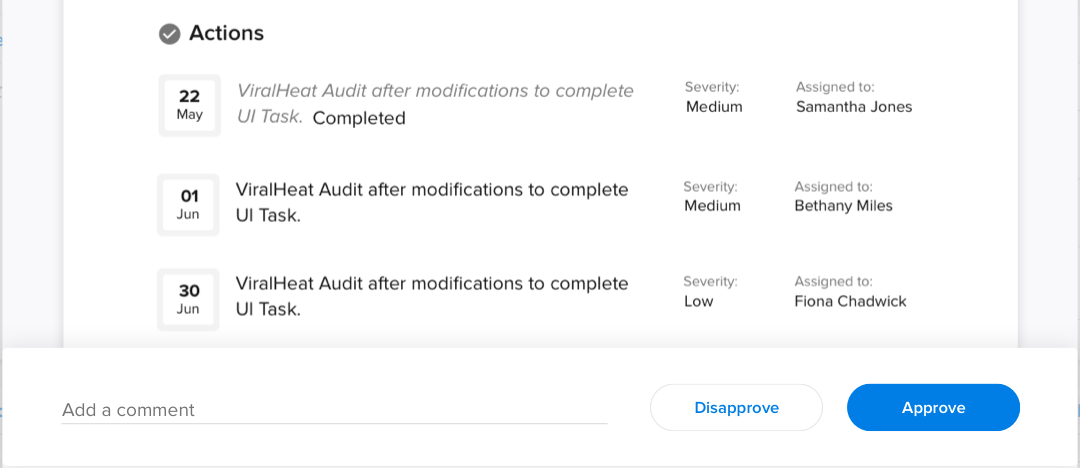 Attendees can add comments and have discussions, that are then used as a reference for the meeting coordinator to determine whether to make changes and generate a new version of the minutes, or simply set that existing one as the approved one.
Note: Only the meeting coordinator can set the meeting minutes as approved.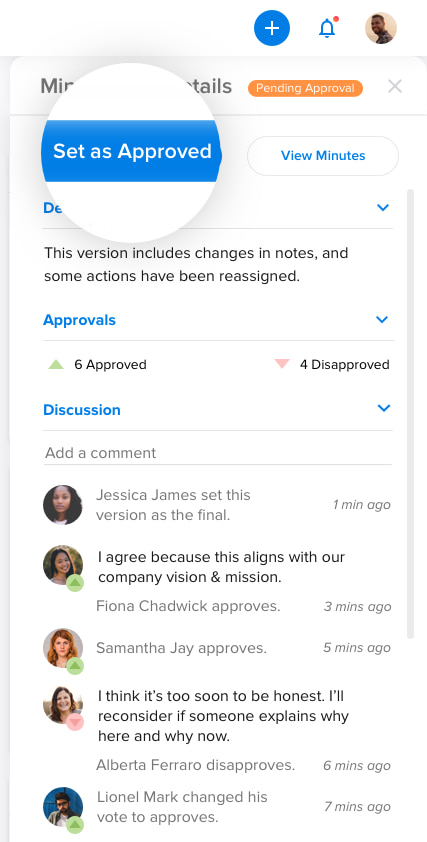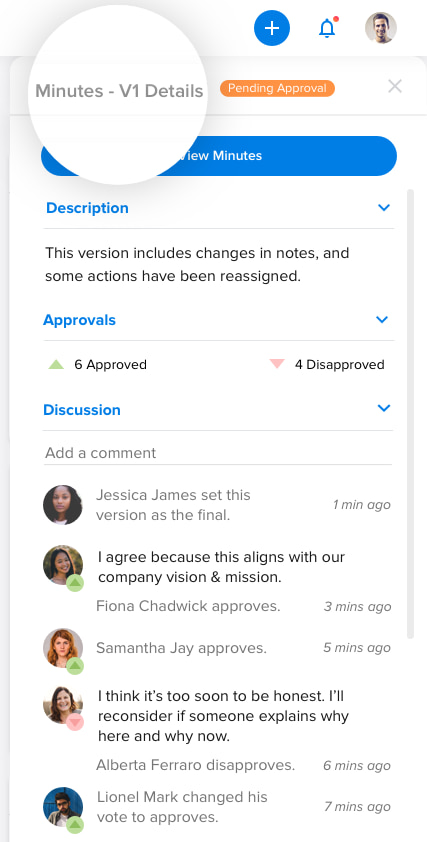 A meeting coordinator can view all attendees' votes in a condensed view as follows.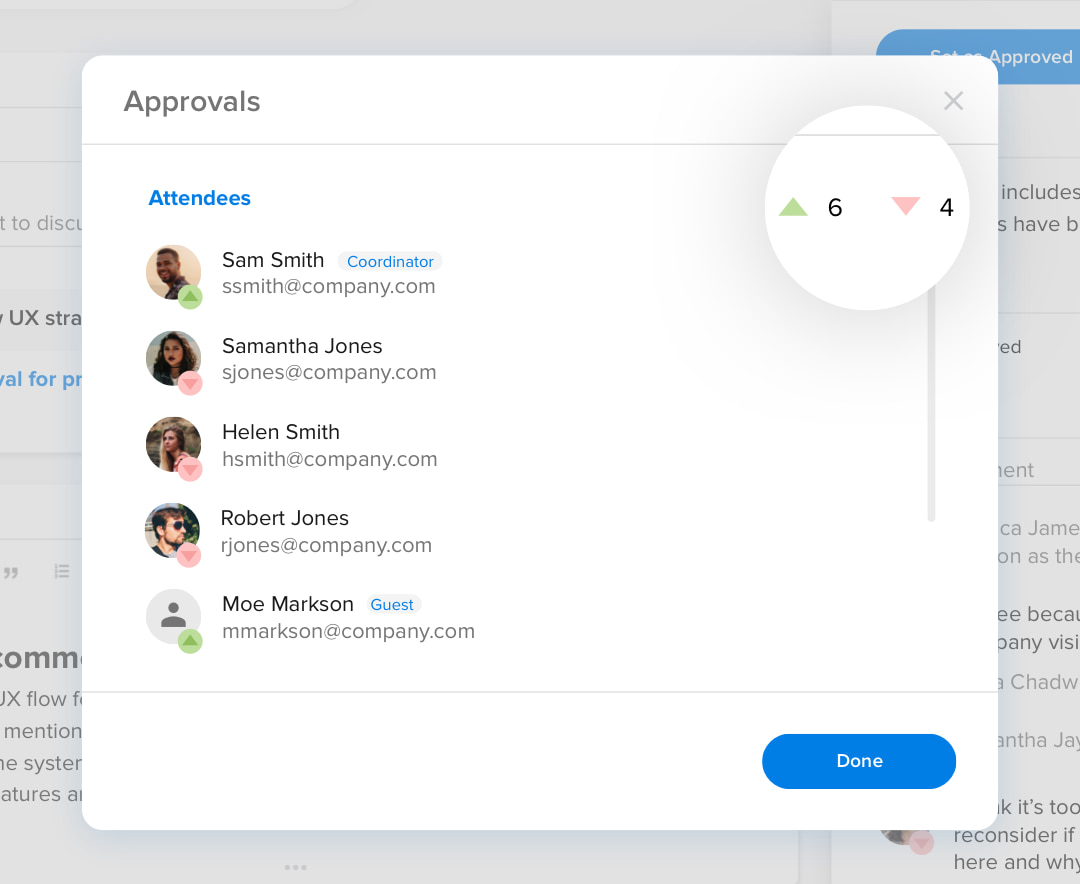 Here's how the final meeting minutes version looks like when added in the tile: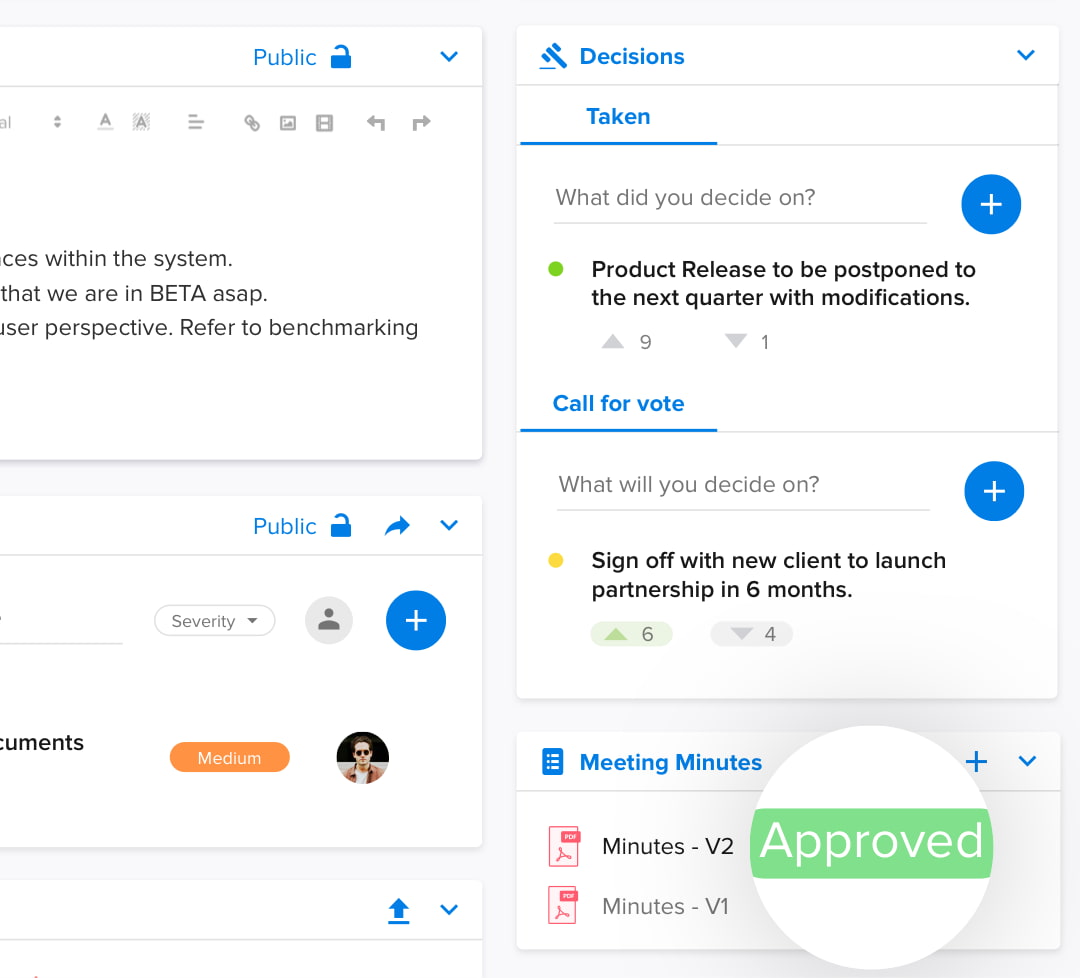 And here's the final view of the approved meeting minutes, where you can email, share via Slack or Teams, print, and download.
Note: While the approval process takes place, attendees can only have the option to view their private meeting minutes. The public one won't be available to view unless its approval is confirmed by the coordinator.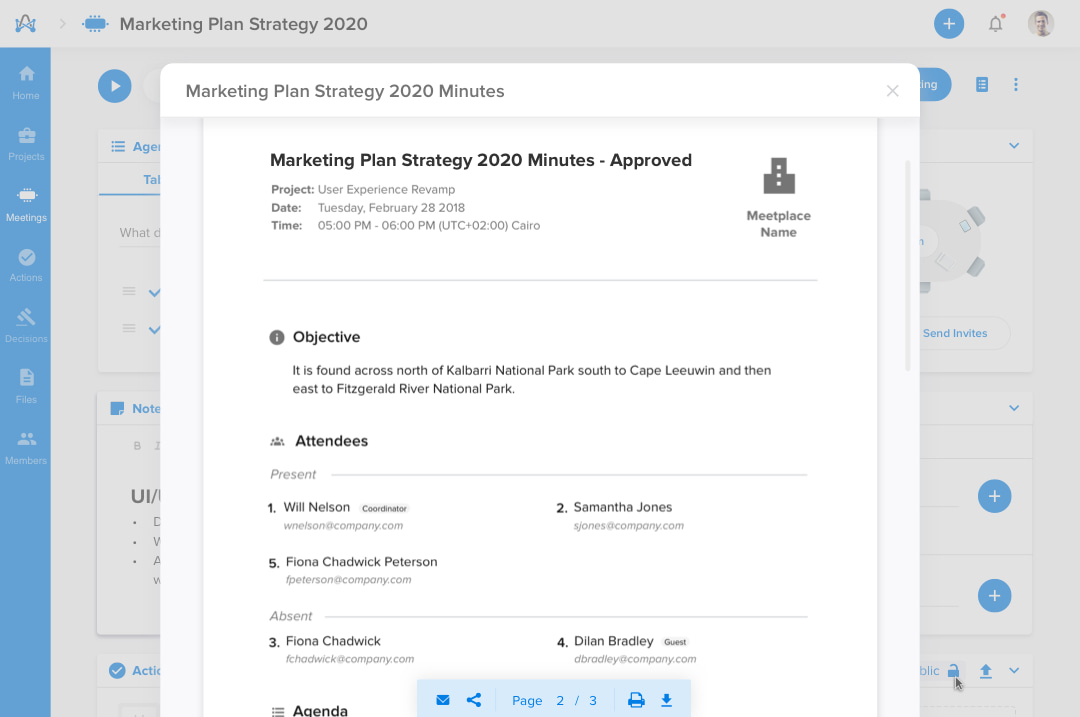 How to rename or delete meeting minutes?
Select more options to rename or delete.