Chatting between participants during meetings is sometimes needed to prevent any distractions to others, like when you need help for a phone number or would like to send a private message to other attendees related to the meeting. All meeting private chat messages are saved privately in the meeting room where you can get back to whenever needed.
How to send private chat messages during meetings?
Directly from the meeting room, select the chat icon found on the bottom right side of the app.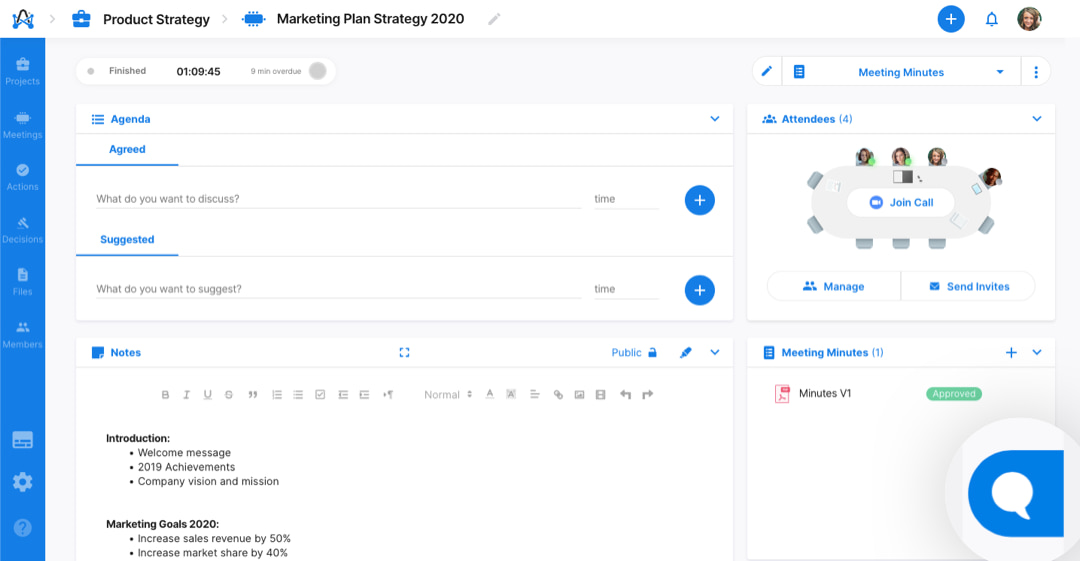 Select the attendee you'd like to chat with, and start typing your message.