How to set up your own organization's SMTP?
Only meetplace admin or owner can configure the organization's SMTP email server as follows:
Head to the "Settings" page.
Navigate to the "Apps" tab.
Locate the SMTP card under the "Other" category.
Click "Connect."

You'll then be requested to add the SMTP settings, like host, port, sender name, email, and password.

Click on "Connect" to confirm.
This feature is only available on the Enterprise Plan.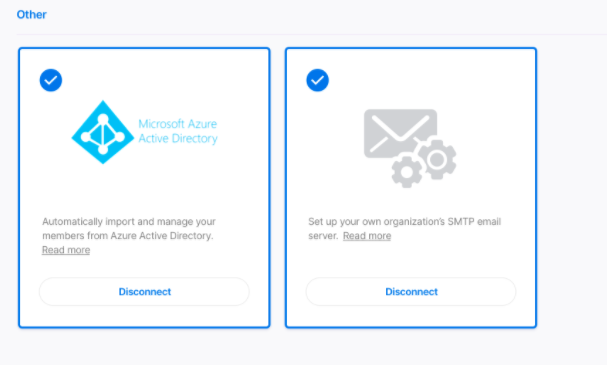 In order to connect your SMTP, the SSL must be enabled.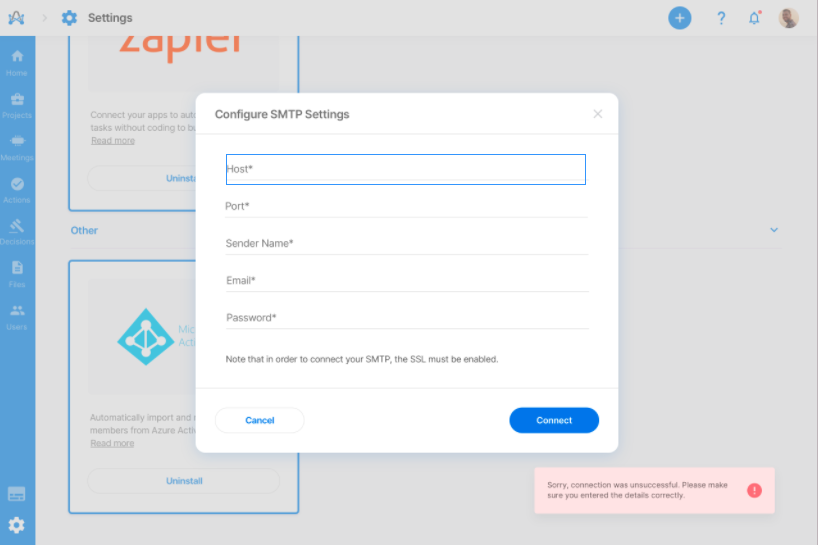 After you successfully connect, a test confirmation email will be sent, from the new email service, to confirm the connection.