How to connect Zoom integration?
Head to the "Settings" page.
Navigate to the "Apps" tab.
Locate the Zoom card under the "Video Conferencing" category, by either scrolling a bit till the video conferencing category or simply searching for Zoom in the search bar.
Click "Connect."
You'll then be requested by Zoom to sign in and authorize adam.ai to have access to your Zoom account. It'll soon redirect back to the apps tab in adam.ai and you'll see that Zoom is now successfully connected and ready to be used.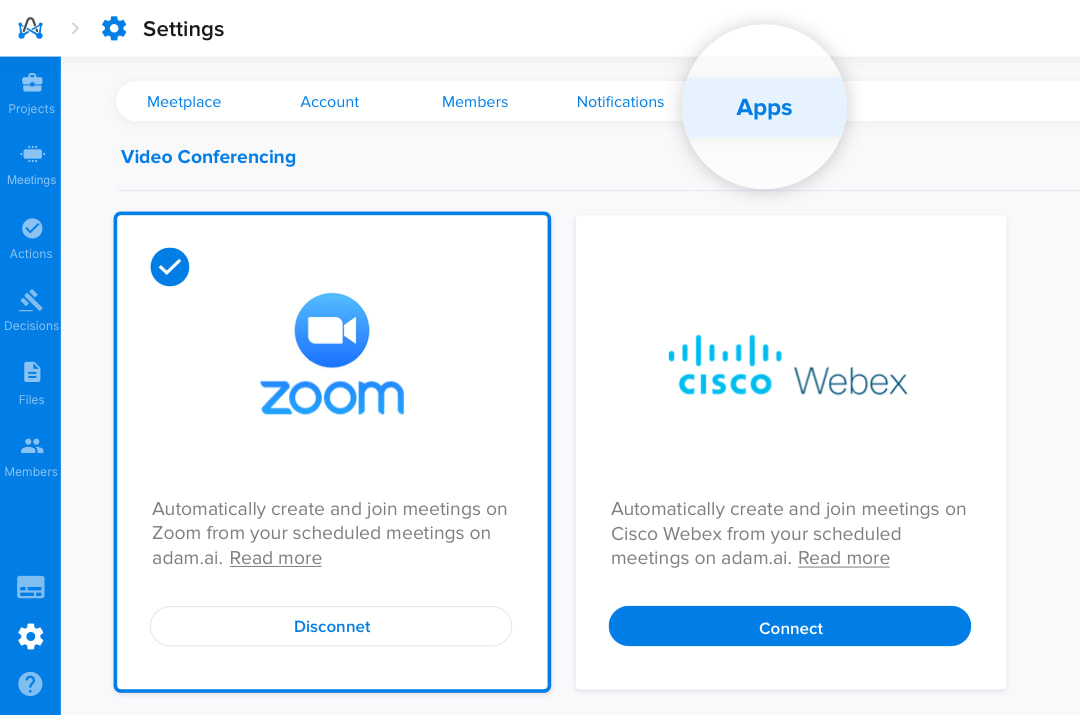 How to use Zoom with adam.ai?
You can use Zoom directly from adam.ai while you're creating a meeting; just choose Zoom from the video conferencing dropdown list.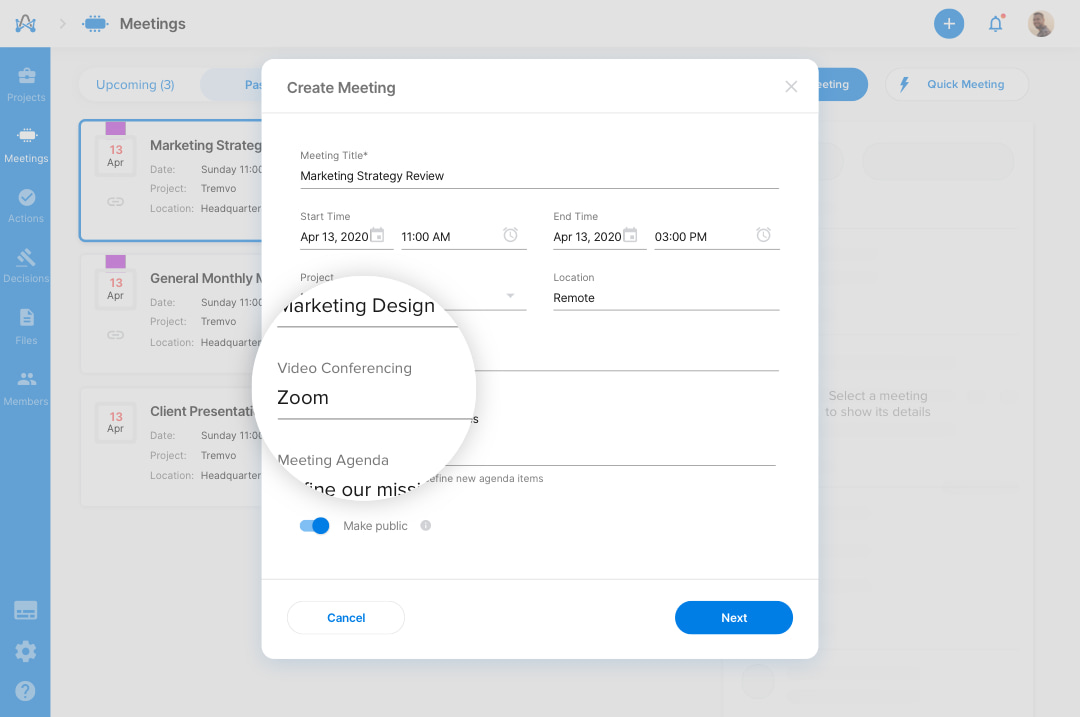 Instantly join running or upcoming meetings directly from adam.ai with Zoom.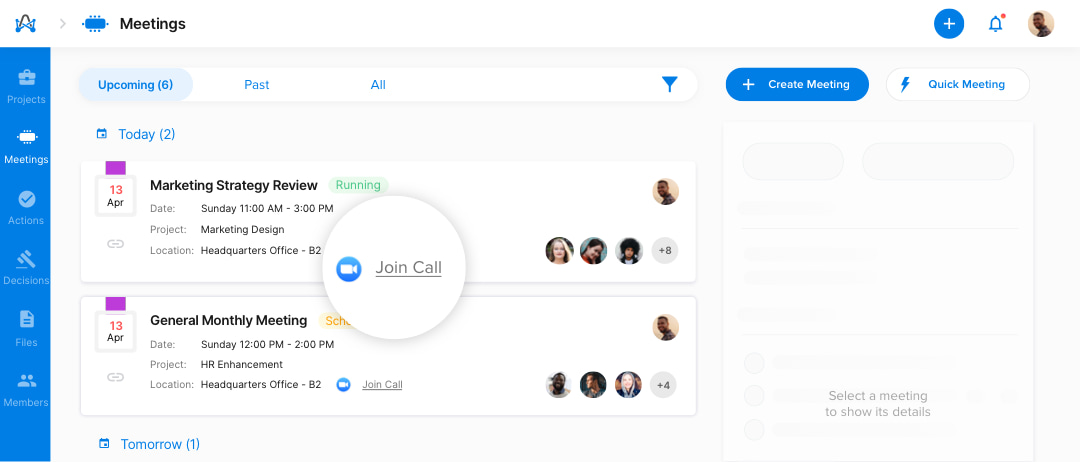 Or join a specific running Zoom meeting directly from the meeting room from the attendees tile.

The Zoom meeting link will automatically be attached to email invitations sent to your meeting attendees and clients.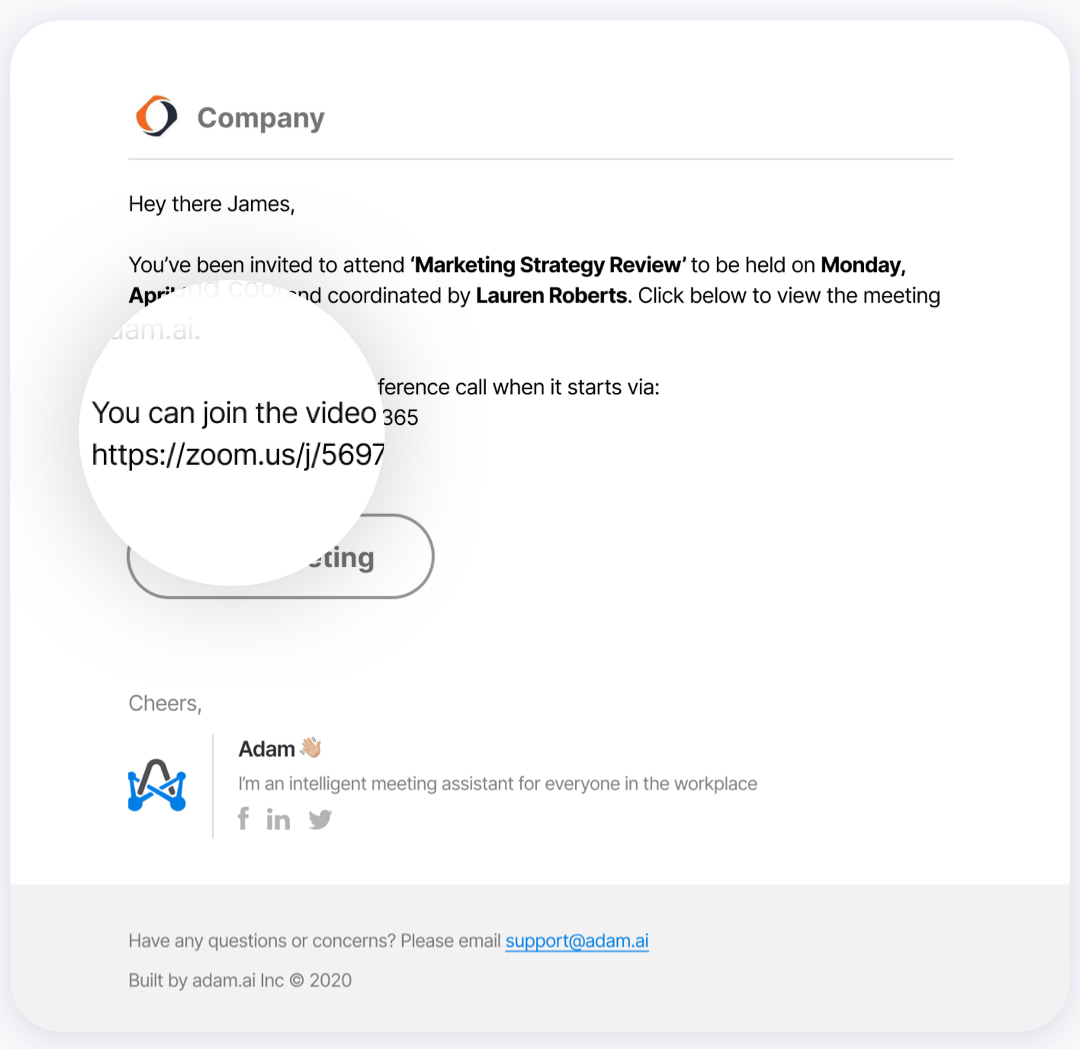 If you are a Zoom pro user and you are recording your meetings on the cloud, your audio will automatically be attached to your audio tile in your meeting room.

How to disconnect Zoom integration?
Don't want Zoom connected to adam.ai anymore?
Head to the "Settings" page.
Navigate to the "Apps" tab.
Locate the Zoom card under the "Video Conferencing" category, by either scrolling a bit till the video conferencing category or simply searching for Zoom in the search bar.
Click "Disconnect."